Some preliminary take-aways from the inaugural SCOCYC
In late June 2019, the International Federation for Choral Music (IFCM) launched a new international youth choir, the Shanghai Cooperation Organisation Countries' Youth Choir, which rehearsed and performed in Hohhot, Inner Mongolia, and Beijing, China. Comprised of singers and instrumentalists from 16 of the 18 countries of the Shanghai Cooperation Organisation (SCO), the youth choir of 54 singers, ages 19-35, were conducted by André de Quadros (India-USA) and Maria Goundorina (Russia-Sweden).
SINGERS from 16 countries: Afghanistan, Armenia, Belarus, Cambodia, China, India, Iran, Kazakhstan, Kyrgyzstan, Mongolia, Nepal, Pakistan, Russia, Sri Lanka, Turkey, Uzbekistan. Singers were invited from Azerbaijan and Tajikistan but, unfortunately, they could not get visas in time to attend the session.
REPERTOIRE from 10 countries (Afghanistan, Belarus, China, India, Mongolia, Iran, Kazakhstan, Russia, Turkey, Uzbekistan) in 12 languages (Arabic, Belarussian, Dari, English, Farsi, Hindi, Kazakh, Mandarin, Mongolian, Russian, Turkish, Urdu, Uzbek).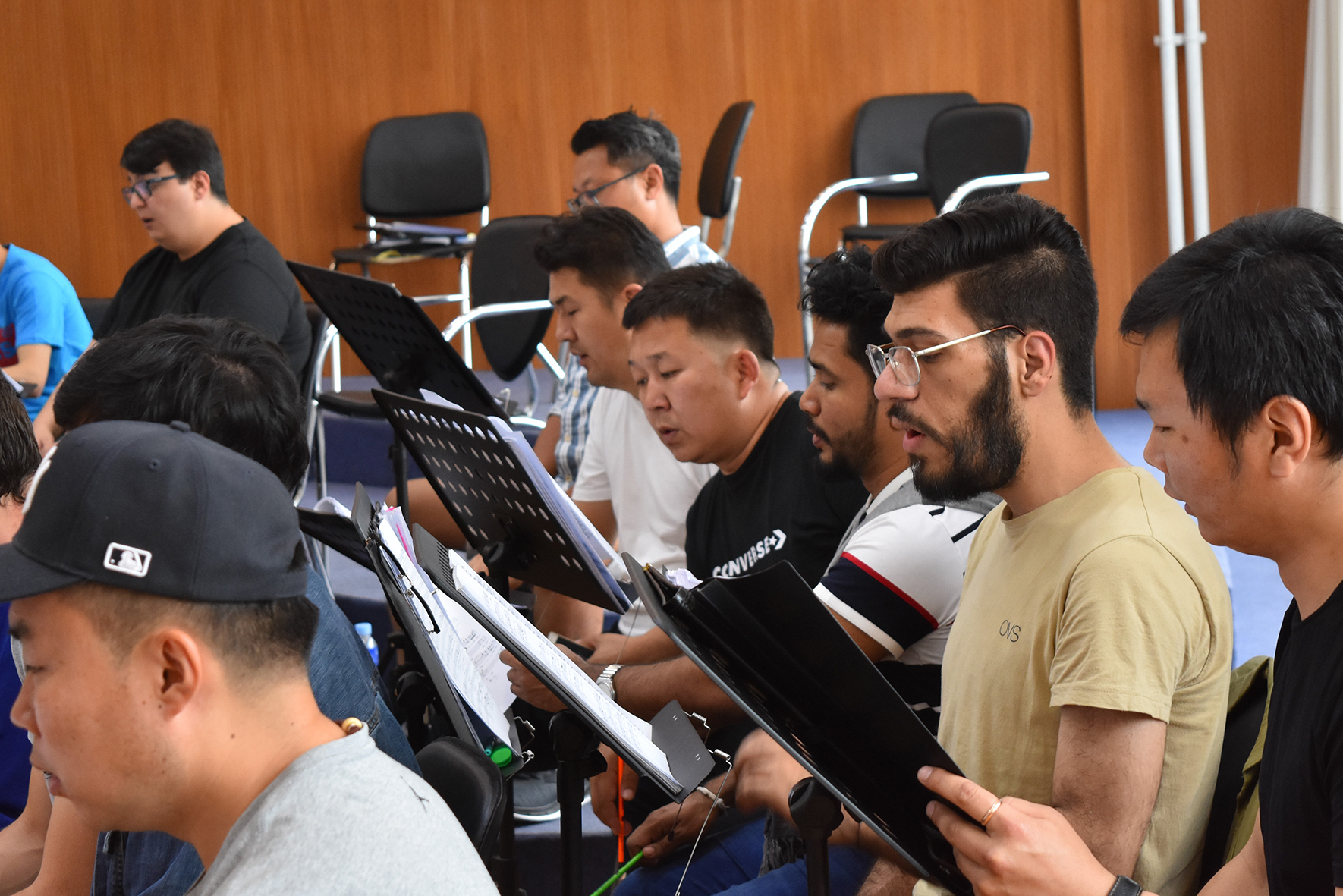 Here are some of the initial take-aways from this historic Eurasia choir project. A more detailed article will appear later in the ICB.
Different styles of singing together. All singers were exposed to many different ways of singing choral music and of singing together. For singers from some of the Russian-speaking countries who come from a strong but often rigid/strict choral tradition, they never knew about or experienced improvisation in choral singing. They learned how to use their voices, bodies, and even the performance space in new ways. For the singers from Southeast Asia who have great musical traditions of singing alone but have never sung in a choir, they learned how to read music, how to sing in harmony with others, and how to blend their voices to create unified/balanced pitches, chords, harmonies, and textures.
Diverse repertoire. Music was chosen from the rich traditions of the SCO 18 countries… in 12 languages! There were no singers from Europe or the Americas and no repertoire from the Western classical choral traditions. This was choral singing created by people in the SCO countries and performed by young people in the SCO countries. A truly historic project in the international choral community. Nothing like this, on such a large scale, has ever-before happened in the choral world.
Instrumentalists (Sri Lanka, Afghanistan, Inner Mongolia). These outstanding instrumentalists (with the exception of the morin khuur player) had never before performed with a choral ensemble. SCOCYC opened their eyes to many new possibilities for their own musical and professional lives.
Stereotypes. Many singers expressed the importance of SCOCYC in providing a safe space in and through which stereotypes about other countries and cultures could be addressed and challenged through the experience of young people living and working together, creating art together.
Samples of personal reflections by SCOCYC participants
Afghanistan. Singers/ instrumentalists live under constant threat of bombing of their music school by Taliban. SCOCYC provided an opportunity for them to see why, in a larger context, what they are doing in and through the arts in Kabul is so important for themselves and for their country.
Iran. The female singer has not been allowed to perform alone in her country. In SCOCYC, she had a her own solo. A life-changing experience for her.
Cambodia - The singer works at the beach serving others. SCOCYC 'served' her by giving her the opportunity to fly to China and perform with SCOCYC. She felt that she was treated like 'someone' and valued for herself and her musical skills. Very empowering experience!
Russia. One singer said that the SCOCYC is the "FUTURE... for choral music, for our countries, for ourselves!"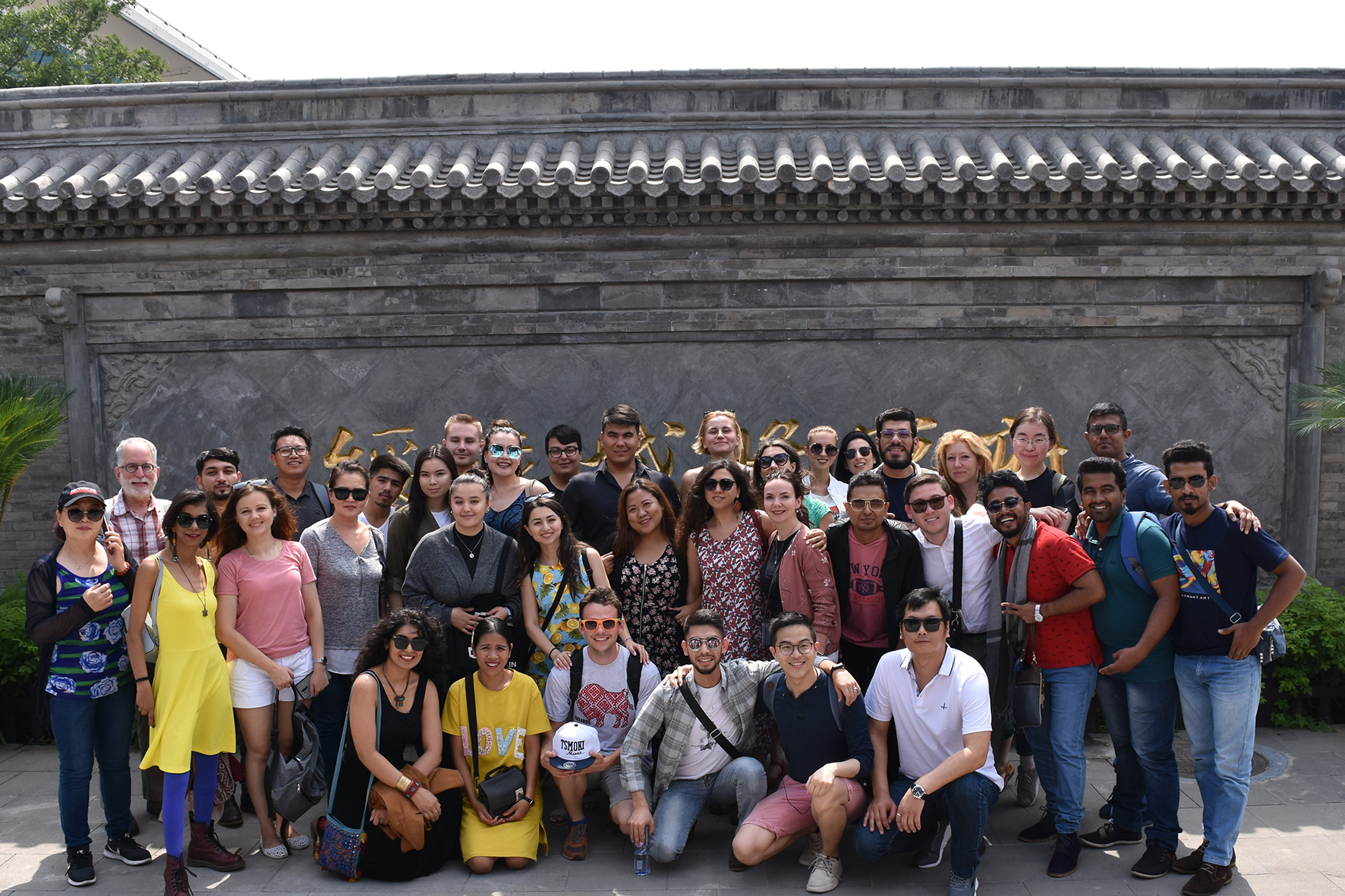 Thank you to SCO, IFCM, and the Inner Mongolia Bureau of National Art Troupes.