China International Chorus Festival
Introduction
Founded in 1992, China International Chorus Festival (CICF) is currently the only state-level international chorus festival in China which is approved by the state council. As the largest-scale and highest-level international chorus festival held in China, CICF is a cultural activity which brings choirs from China and abroad together to sing. It is held once every two years, and the past 14 CICFs have been proved a great success. CICF plays an important role in improving performance level of the participating choruses and promoting cultural exchanges between China and other countries.
As a much-loved festival among worldwide choirs, CICF has a great influence and enjoys unanimous praise from professionals, chorus groups as well as people from all walks of life. According to some general statistics, the past 14 festivals have attracted more than 2000 choirs and more than 70000 choristers.
With its theme ''Come to Beijing, listen to the songs of the world'' and its aim to "Build an harmonious world together for the future---Peace and Friendship", CICF invites choirs from different countries and regions, from different nationalities and colors to come together and compete on the same platform. The 15th China International Chorus Festival will be held from July 23 to July 29, 2020. We sincerely welcome choral lovers from all over the world to join us building the sky of choral music.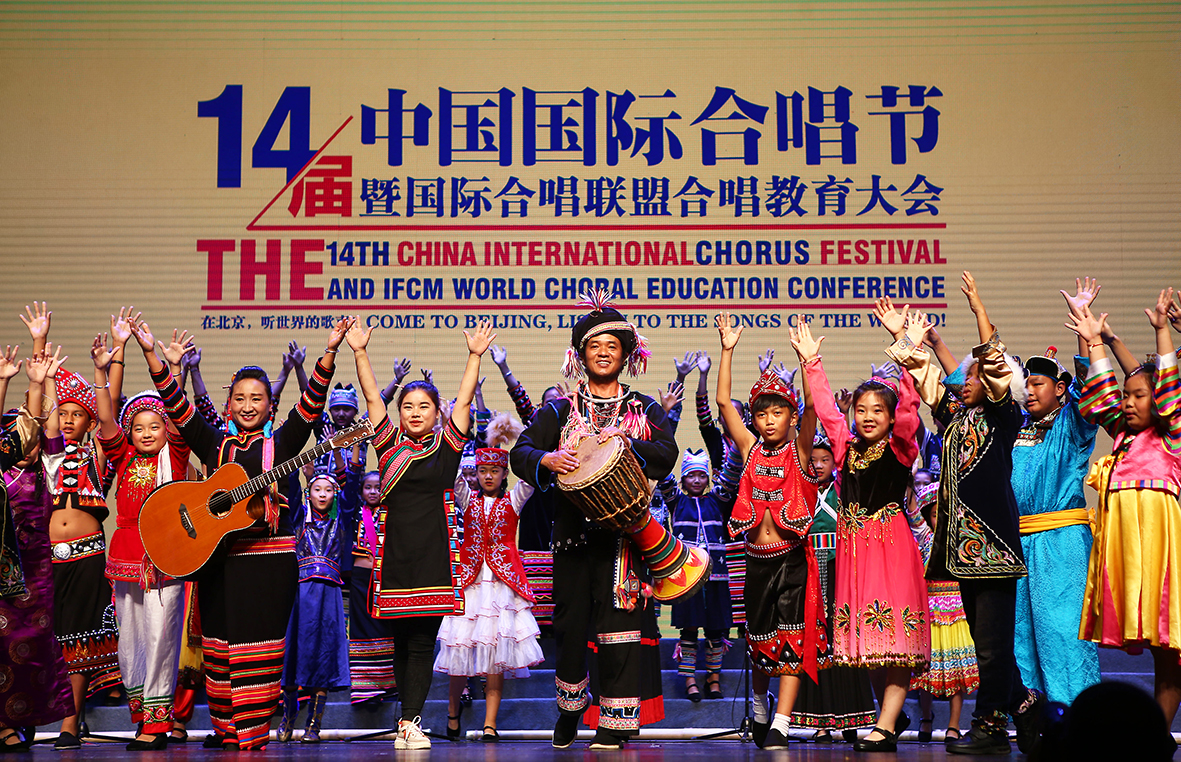 The Multi-Ethnic Choir 'Flying Over The Rainbow' singing Lahu Song.
Theme
Come to Beijing, listen to the songs of the world.
List of activities
Opening Ceremony & Concert, IFCM Choral Education Conference, China Choral Development Seminar, IFCM Executive Committee Meeting, Group Choral Evaluation, High Level Choir Concert, Choral Carnival, Choral Exchange Concert, New Choral Work Concert, Master Class (Workshop) of Choral Conducting, Choral Public and Charitable Events, Choral Training Camp, SCO Summer Youth Camp, Choral Caravan, sightseeing tours, Closing Ceremony & Concert.
Conditions of Participation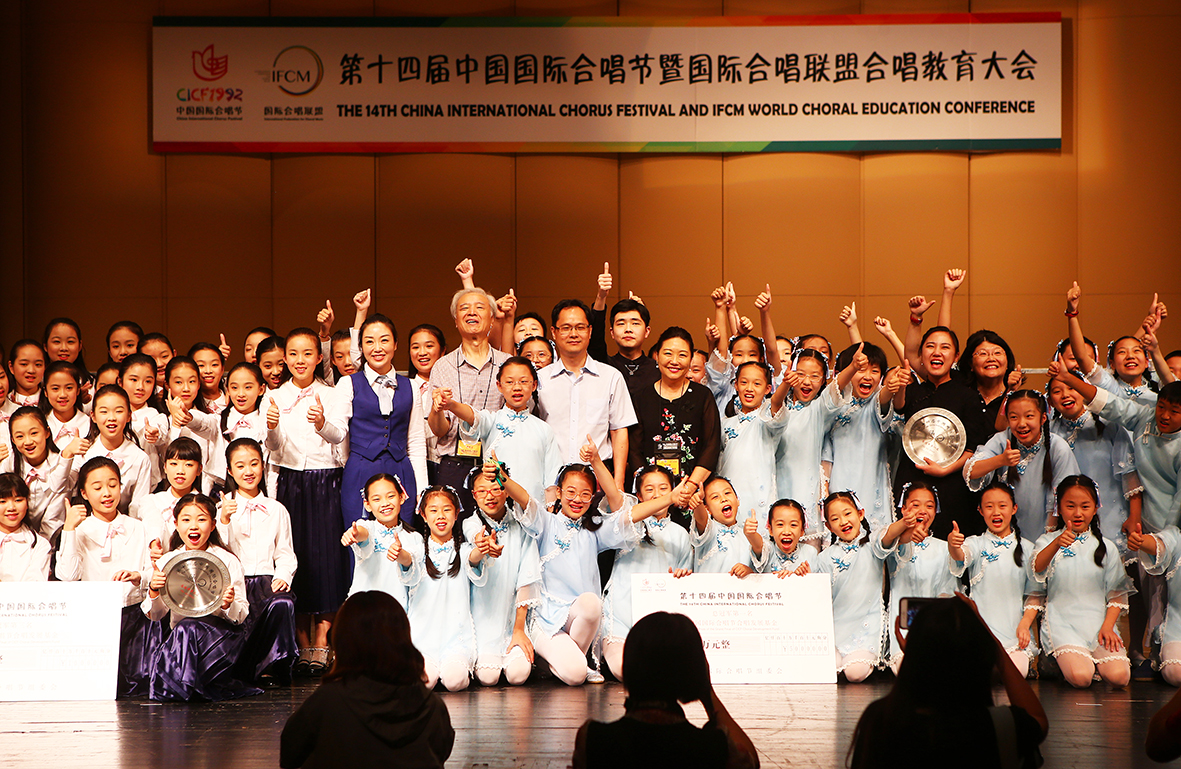 2018 Awarded Choirs
Application
1. How to apply
Demand the application form by email at icfbjf@163.com, fill the form and send to the Organizing Committee through e-mail: cicfbjf@163.com
Apply through provincial choral association (for domestic choirs only)
2. Registration Materials
Application form with all the required information filled;
Introduction of the choirs (no more than 200 words) and biography of the conductor (no more than 150 words);
Photos of the choir (no less than 3) and the conductor (2). The photo quality should be 300 dpi or higher;
Scores of each composition (8 paper scores as well as digital scores of each piece for both competitive and demonstrative choirs);
Compositions must be performed in accordance with the composer's original score. Change of tone or adaptation should be marked with the arranger's name. Participating choirs must respect the published score and take full responsibility for any copyright issues.
3. Registration Fee
Registration fee for Chinese choirs (including Hong Kong, Macao and Taiwan) is RMB 3000 per choir, and USD 500 per choir for international choirs.
Early bird who apply before January 31, 2020 will get 50% off for application fee.
Standard number of reception is 45 members per choir with one bus. Group members between 49 to 58 will be arranged to take two buses, which costs each person RMB 200 more for extra transportation expense. Note: Any application will only be accept till the organizing committee receive the application fee no later than 7 days after we receive the application form
There is NO registration fee for choirs who are members of IFCM!
4. Deadline -- May 1, 2020
CICF Competition Evaluation System
More infos on the CICF Choral System of evaluation
Websites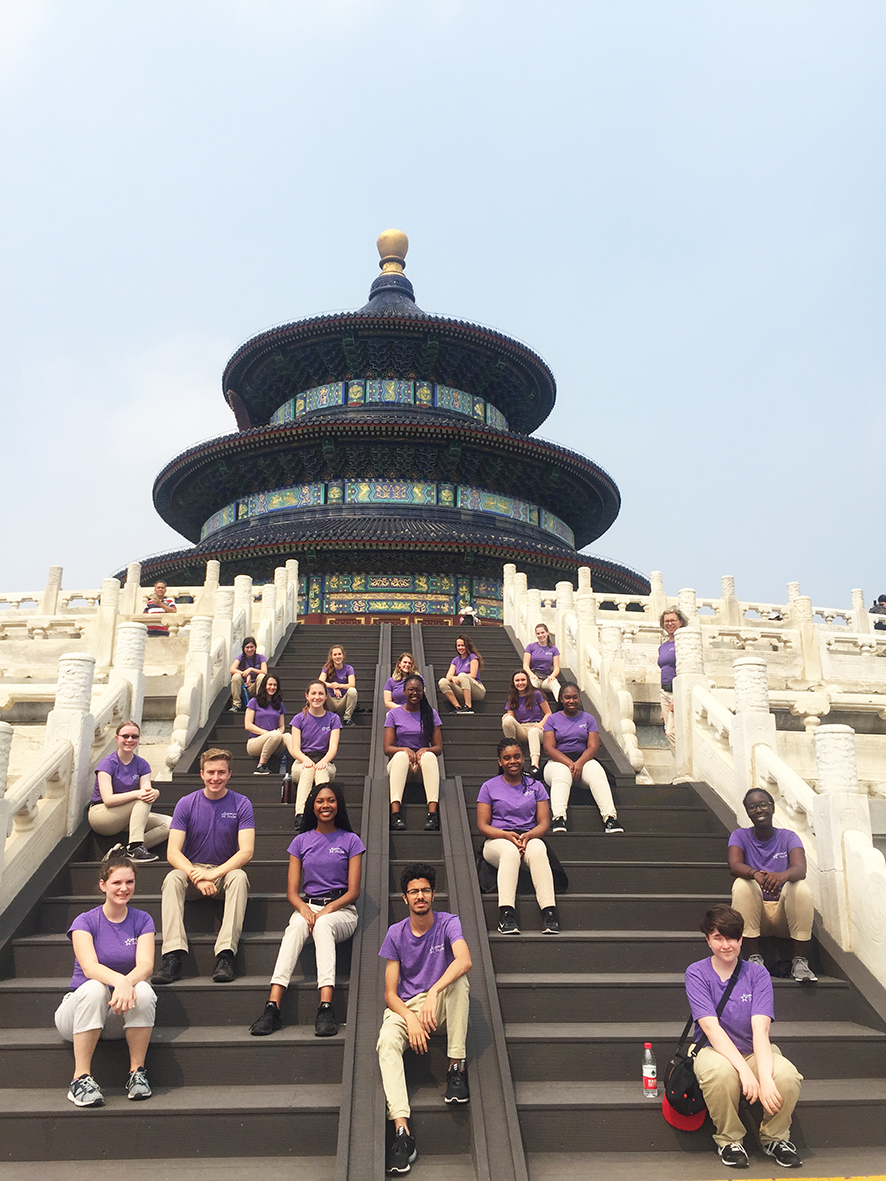 Ensemble vocal sénior De La Salle (Canada), visiting the Temple of Heaven on their sightseeing tour.
Read more about the 14th China International Chorus Festival and IFCM World Choral Conference in 2018, in an article written by Andrea Angelini in the International Choral Bulletin (October 2018)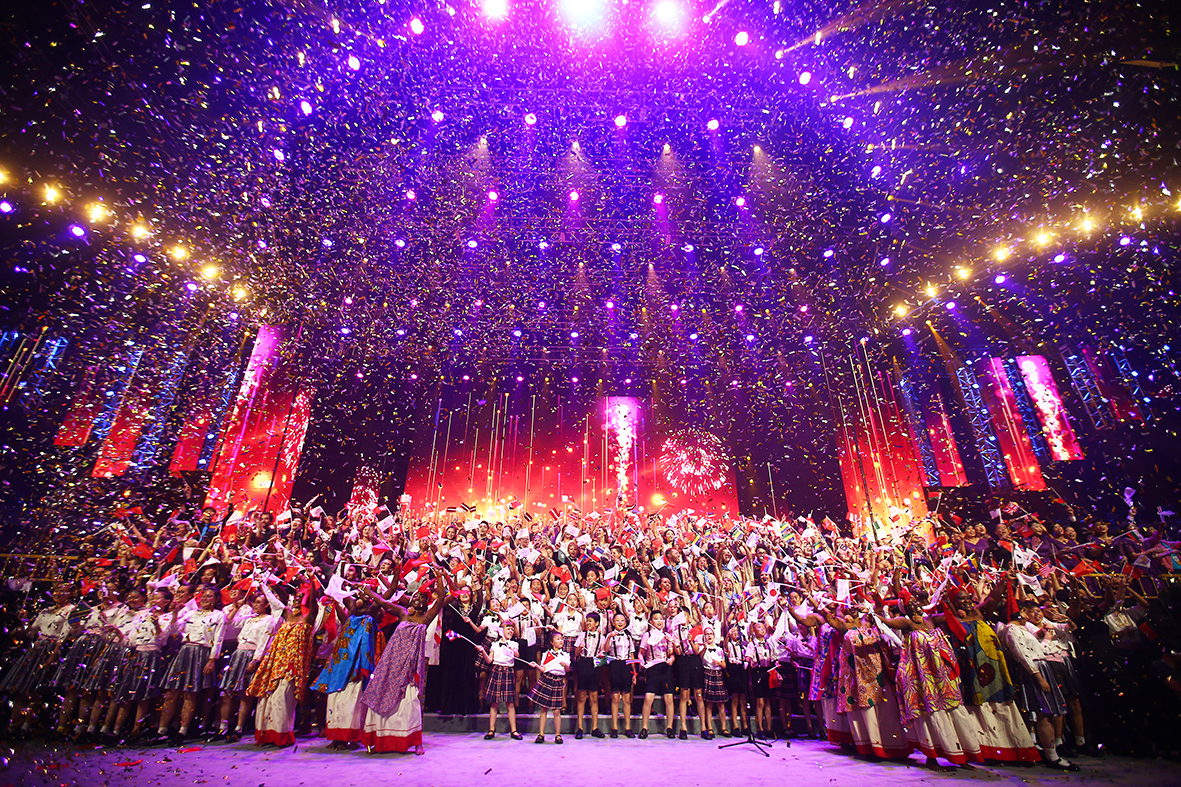 All the invited choirs on stage to celebrate the opening of the 2018 CICF at the Wukesong Hall, Beijing