IFCM, in cooperation with the Shanghai Cooperation Organization (SCO) organized the first SCO Countries' Youth Choir (SCOCYC)which convened in Hohhot (Inner Mongolia) and Beijing, China from 24 June to 7 July 2019. This special project brought together 59 singers (ages 17-35) from 16 of the 18 countries in the SCO for an outstanding educational and social experience. The SCO countries represented in 2019 were Afghanistan, Armenia, Belarus, Cambodia, China, India, Iran, Kazakhstan, Kyrgyzstan, Mongolia, Nepal, Pakistan, Russia, Sri Lanka, Turkey, and Uzbekistan. Following a week of rehearsalswith two internationally-renowned choral conductors, André de Quadros and Maria Goundorina, the SCOCYC performed at the 2019 Inner Mongolia International Choral Week, a choral festival organized by the Inner Mongolia Bureau of National Art Troupes in partnership with IFCM. The choir gave concerts in Hohhot as well as in Beijing for the 2019 Beijing International Horticultural Exhibition. Here, they were invited by Mr. Vladimir Norov, Secretary-General of the SCO, to perform during the Shanghai Cooperation Organisation Honour Day.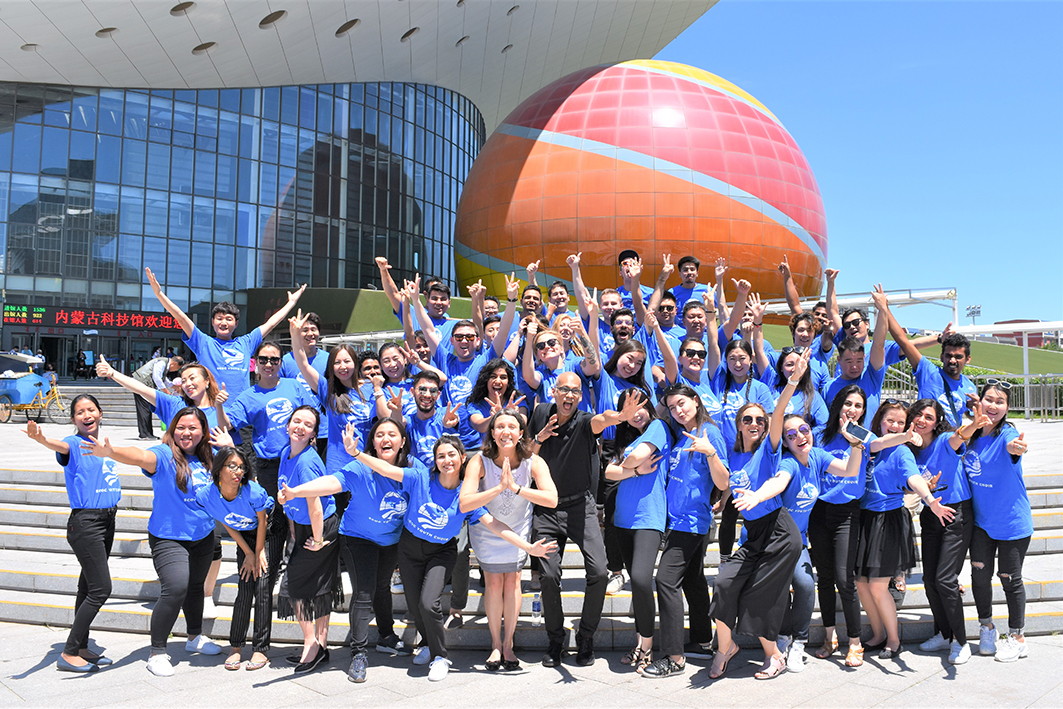 With many fond memories of their time together in Hohhot and Beijing, singers, instrumentalists, and conductors of the 2019 SCOCYC gathered online on 18 May 2021 to reminisce and reflect on this historic moment in the international choral world. Meeting across 16 time zones, they were joined by Emily Kuo (IFCM President), Gábor Móczár (SCOCYC committee chair), Ki Adams (SCOCYC artistic chair), and Yu Hang Tan (session manager). Special invited guest Ambassador Wang Kaiwen (recently SCO Deputy Secretary-General and now Deputy Secretary-General of Xi'an Eurasian Economic Forum) spoke about the significance of this project in bringing together singers from 16 of the 18 countries in the SCO for a cultural dialogue, i.e., rehearsing and performing together as a choir.
Conductors André de Quadros (India-USA) and Maria Goundorina (Russia-Sweden) led the reflection with two questions:
In what ways has the SCOCYC made a profound change in the way you view music and the world?
Discuss the most memorable musical moment you had at the SCOCYC.
Reflections from the participants will be included in the SCOCYC promotional video being prepared to promote future sessions.
The gathering ended with a video, A Time to Remember, a photo video collage of images from 2019 with a sound track by Inner Mongolia morin khuur player, Han Mu Ren. Everyone left inspired and encouraged that 'we will meet again' to sing together as an 'instrument' for developing mutual trust, friendship, and respect.