Results of the survey
It is important for us, as a European network, to have our ears "in the field" and to hear from all of you involved in collective singing/choral music as to ­what impact the COVID-19 outbreak is having worldwide.
In the past month, ECA-EC has been conducting a survey to see how the choral sector is affected by the current virus outbreak. Read the summary of first results of the survey.
The survey is still open to receive responses of anyone active in the choral sector, from any country. Please share widely so we can hear as many voices from as many places as possible! Share your experiences.
Additional tools and resources related to COVID-19
See webpage for more tools and resources gathered by the ECA-EC and its members.
Webinar on The Intelligent Choir & Vocal Painting
The Intelligent Choir (TIC) is a philosophy and concept developed by Danish professor, Jim Daus Hjernøe. TIC refers to his musical philosophy and concept of training choir conductors which inspires and permits choristers to share responsibility for the musical process. The concept includes a pedagogical and artistic methodology using Vocal Painting (VOPA) signs and conducting as an instructional/conducting tool along with ear training, theory, vocal art, and improvisation.
Vocal Painting is an extensive collection of interactive hand signals designed to become a new language for vocal art and used to complement conventional conducting techniques of choral music. It currently consists of 75 signals and more are in the making.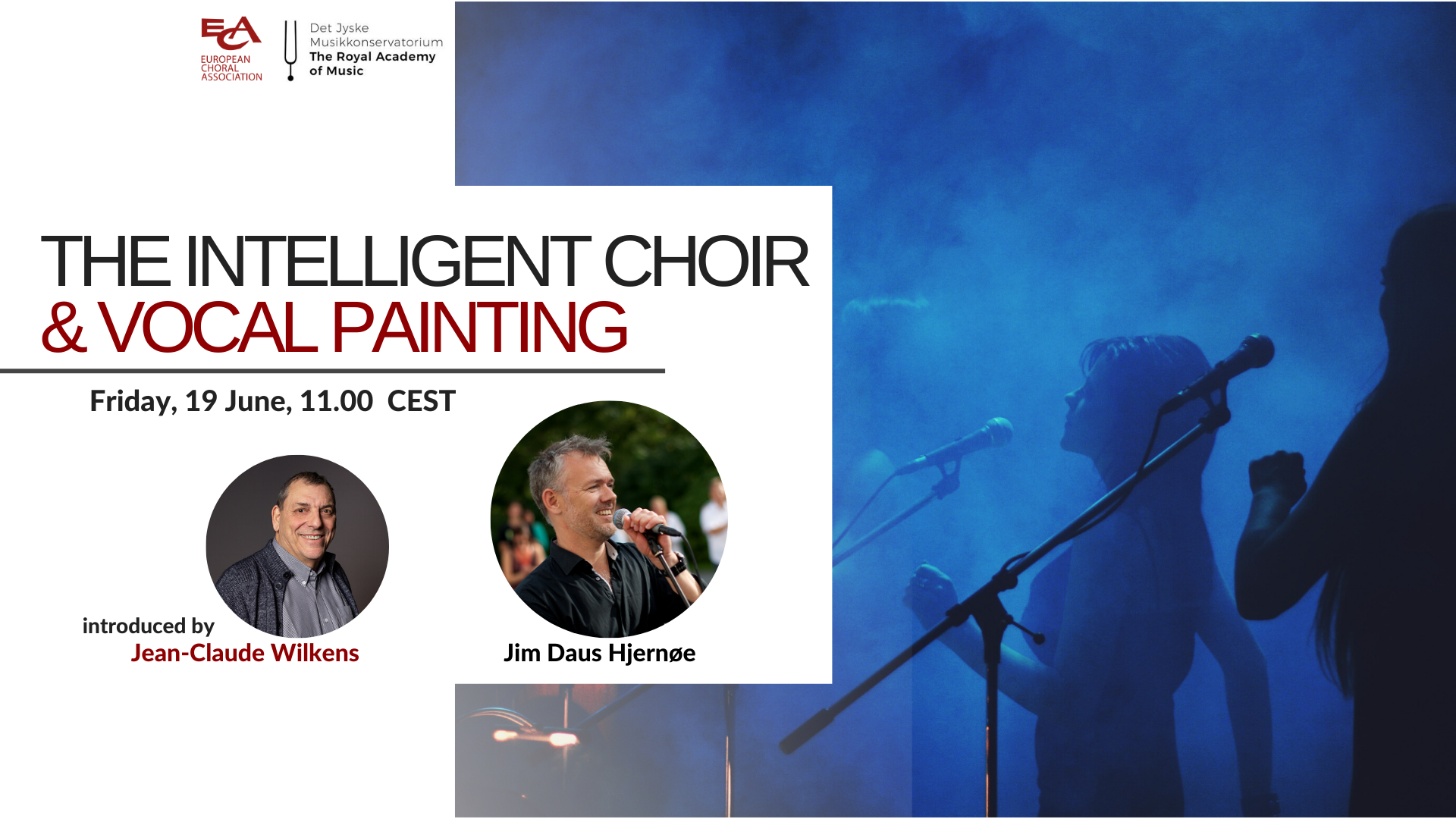 ECA-EC Annual Report 2019 is out!
The ECA-EC Annual Report 2019 is a wrap-up of our rich network of choral enthusiasts, all the activities that were organised throughout Europe, and the projects developed during 2019. Thanks to all our members, partners, and volunteers who make all this possible!
Enjoy a short stroll down memory lane and let yourself be reminded of events you might have been part of, in a way or another.
Request a copy here.