Training Leading Voices Survey
The European Choral Association - Europa Cantat is planning a new event for conductors, vocal leaders, music educators, composers, arrangers, creators, choral managers, students, and coaches. Leading Voices will be organised in Utrecht, The Netherlands, in July 2022, in cooperation with their local partner ZIMIHC. In order to make sure that the event will have something to offer for everybody, the organisers have designed a survey in which they are collecting input from those for whom the event will be designed. We would therefore like to encourage you to fill in this survey and submit your wishes and ideas. Your answers will help the music commission designing Leading Voices make sure that the event is relevant and attractive for the target groups it will be designed for, in all their diversity. Thank you very much in advance!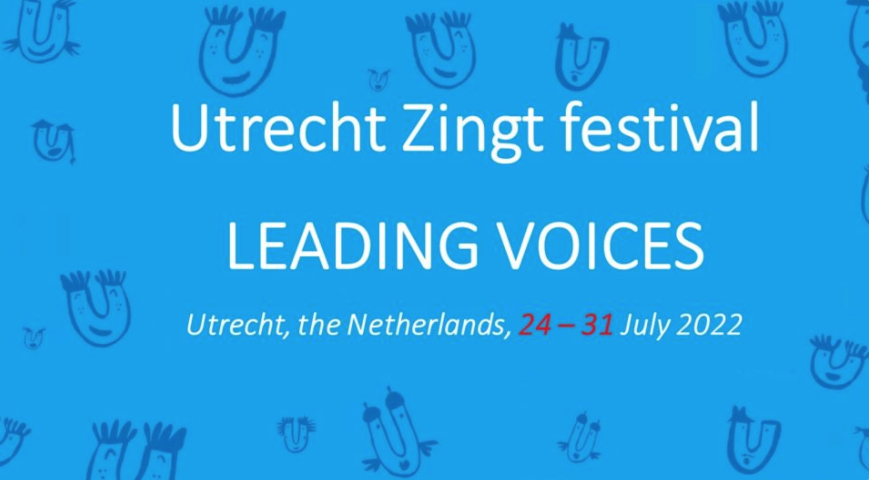 Statement on Covid-19 and Collective Singing
Currently, around Europe, even with the removal of some restrictions in most European countries, prohibitions or strong recommendations against singing still exist in countries such as the UK and Russia as well as in parts of Germany. At the same time, other group activities that also involve heavy breathing (e.g., sports) or loud speaking and laughing (e.g., social gatherings) are largely no longer forbidden.
The European Choral Association - Europa Cantat has been gathering what scientific evidence exists to date in its Covid-19 resources document. Whatever science proves in the end: it is not singing that is dangerous, Covid-19 is.
From the extensive research that is being done by the association and its network, with collaborators in all the European countries and beyond, we must take a stand and say that singing improves people's lives, now as much as ever! Read the full Press Release.
For more information on the situation of collective singing in Europe, we remain at your disposal. You can find additional resources on our website: COVID-19 Outbreak: How does the choral world deal with it?
Europa Cantat Junior
With the many insecurities around the Covid-19 pandemic, we must sadly announce that Europa Cantat Junior in Vilnius, Lithuania, will be postponed to summer 2022.
The team is working tirelessly, together with the involved partners, looking ahead to better times. We are hopeful to be able to offer children and youth choirs plenty of options for meeting and singing together in the coming years:
2021 – Ateliers for children and youth choirs at the EUROPA CANTAT Festival in Ljubljana, Slovenia (16-25 July 2021)
2022 – EUROPA CANTAT Junior in Vilnius, Lithuania (15-24 July 2022)
2023 – EUROPA CANTAT Junior Ghent in Belgium (5-13 July 2023)
More details will be updated on the official festival channels soon! Until then, keep safe and healthy!