The Japan Choral Association is proud to share with all the chorus lovers that our live National Choral Competition was held successfully for the first time in 2 years, and 133 choirs presented brilliant performances in the National competition held in October/November, after winning the prefectural/regional rounds. In all, 1,222 choirs participated in the series of competitions --72 primary schools, 497 junior high schools, 413 senior high schools, and 240 youth/university/chamber/equal/mixed choirs. Since the live audience had to be limited this year, performances of National competition were also viewed online by 3,400 people.
As with all the other choral events, the competitions were held under strict corona measures. No case of COVID-19 infection was reported from any singer, organizer, or audience in the following weeks. Here were some measures taken in the event this year:
Submission of recording was accepted if the choir was unable to travel to the venue. Seven primary schools submitted recordings instead of performing live.
Distance between singers was secured according to JCA's guideline for choral singers (Front-back: 2 m, left-right: 1 m, diagonal: ≥1.2 m). Singers' positions were marked on stage in staggered rows in advance.
Distance between conductor and accompanist/singers: 2 m
Hand sanitization and mask-wearing mandate except during performance on stage.
To only use venues and rehearsal facilities well ventilated
Pathway route to avoid contacts/concentration of singers
Choirs monitored health conditions before the event and submitted Health Checksheet
Prize Presentation Ceremony was omitted to avoid contacts
Asked audience to register their seats
Asked choirs/audience to report to JCA if diagnosed of COVID-19 after the event
To keep choirs alive even during the corona crisis, JCA had developed a comprehensive guideline on choral activities to prevent COVID-19 infection, based on a scientific experiment of droplet release from singing, which was supervised by medical experts. The successful competition was a fruit of consistent efforts of choirs taking careful measures according to the guideline at every rehearsal, their cooperation to the organizers' policies, and countless initiatives taken by the choral community to support choral activities during the pandemic.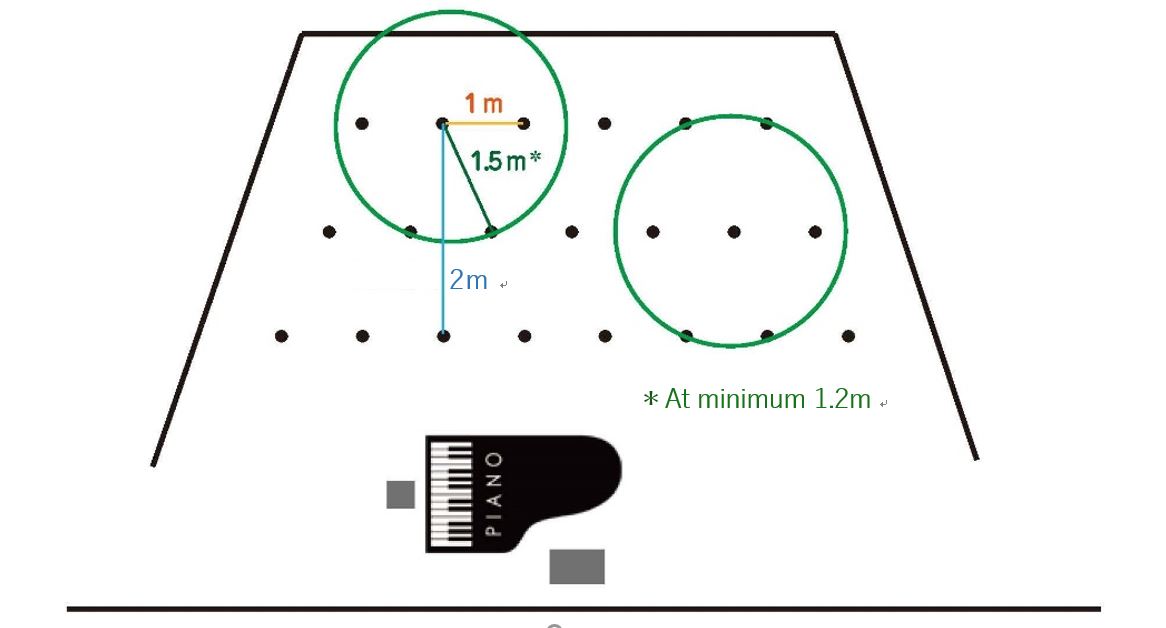 74th JCA National Choral Competition
Primary School Category: 32 choirs, Tokorozawa Civic Cultural Centre Muse "Ark Hall" (Saitama), 6 November 2021
Junior High School Category: 33 choirs, iichiko Grand Theater, iichiko Cultural Center (Oita), 31 October 2021
Senior High School Category: 29 choirs, iichiko Grand Theater, iichiko Cultural Center (Oita), 30 October 2021
University/Youth/Chamber/Equal/Mixed Category: 39 choirs, Okayama Symphony Hall (Okayama), 20-21 November 2021