It won't be long until registration opens for individual and group participants at the WSCM2023 in Istanbul! Keep your eyes on www.wscmistanbul2023.com as the roster of invited choirs, vocal ensembles, and presenters will be published in early October.
Following the announcement that it will host this fantastic symposium, the Turkish Choral Culture Association has been busy with preparations for this much anticipated event. Hosting WSCM2023 in Istanbul has been officially endorsed by the Deputy Minister for Culture and Tourism (Türkiye), who has secured the newly-opened, state-of-the-art Atatürk Cultural Center for the majority of WSCM2023 events, including the exhibition for publishers, organizations, and businesses. Additionally, the best locations have been confirmed for afternoon concerts and pop-up events, including churches, modern arts centres, and historical palatial buildings, all situated within the cultural heart of Istanbul and easy walking distance from each other.
Participating individuals and groups, as well as invited choirs, vocal ensembles, and presenters, will be delighted to know that WSCM2023 will be located in the culinary heart of Istanbul, where visitors will have unlimited choices as to where to eat and drink in-between the WSCM2023 events.
IFCM members of the WSCM2023 Artistic Committee were in Istanbul during the second weekend of September to visit and confirm all venues. Following location visits for acoustic suitability and seating capacity, meetings were held to discuss and plan what will be an exciting and entertaining artistic and professional development program during the five-day WSCM2023.
Subscribe for WSCM2023 email updates at https://www.wscmistanbul2023.com and follow WSCM2023 on social media (Facebook, Instagram).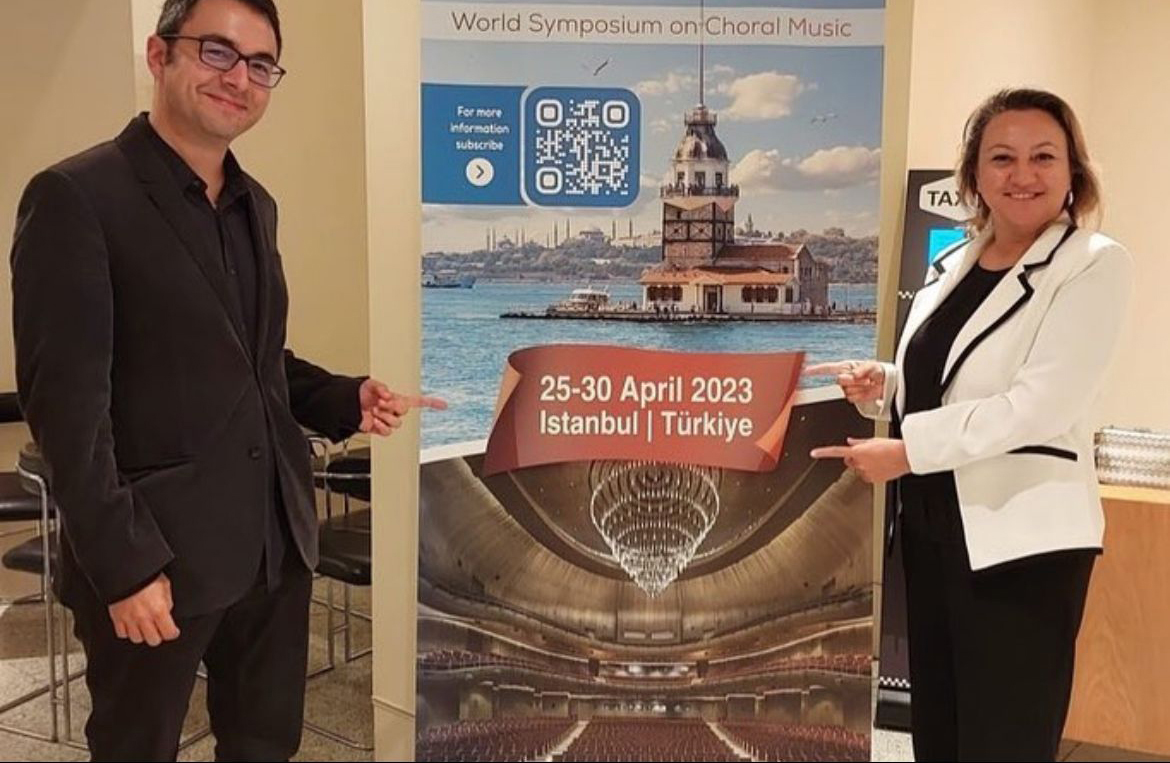 Photo: Turkish Deputy Minister, Mrs. Özgül Özkan Yavuz, and President of the Turkish Choral Culture Association, Conductor of the Turkish State Choir and IFCM Board Member, Dr. Burak Onur Erdem, at the Cultural Center of Belém in Lisbon on September 7, 2022.