The first IFCM worldwide choral gathering in six years will be in the world's only transcontinental city of Istanbul, 25-30 April 2023, celebrating and exploring the theme of Changing Horizons! Don't miss out on this festive opportunity to meet with voices of the world! For registration information and more details, go to www.wscmistanbul2023.com.
We are very happy to announce three more of the 11 invited choirs: Orfeón San Juan Bautista, Vancouver Youth Choir, and Fatha National Choir.
Orfeón San Juan Bautista, Puerto Rico
Orfeón San Juan Bautista is a Puerto Rican professional chamber choral ensemble established in 2001. It is directed by Founder Guarionex Morales-Matos and Daniel Alejandro Tapia-Santiago. The choir's repertoire includes sacred and secular works from the great global traditions as well as folkloric and popular pieces from Puerto Rico and Ibero-America. This diversity in repertoire is featured in its 17 titles discography.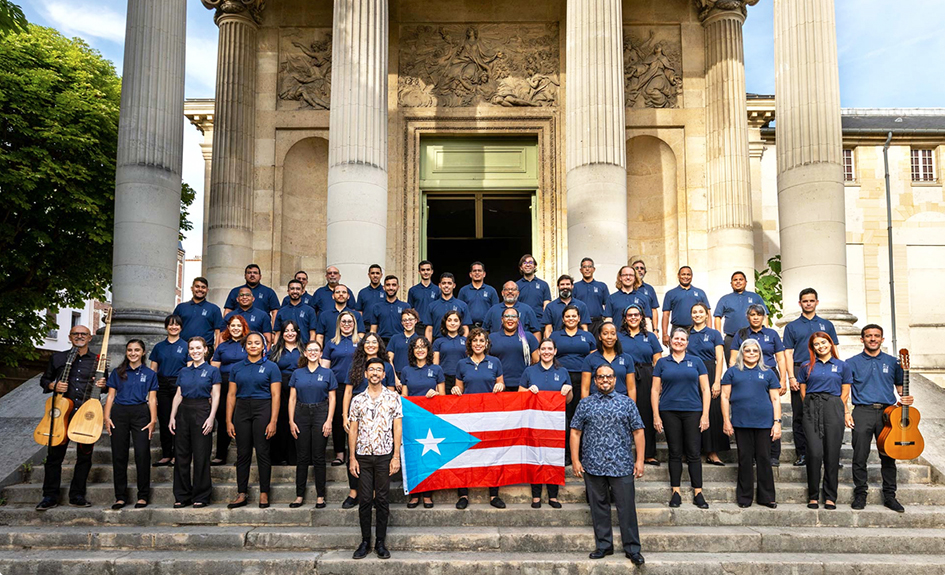 Vancouver Youth Choir, Canada
Vancouver Youth Choir (VYC) has quickly emerged as one of the most active and highly regarded youth choirs in Canada. In nine years, the organization has expanded to include more than 320 singers in seven ensembles, including the brand-new VYC Kindred, a free of charge choral program through which immigrant and refugee youth learn about Indigenous music and culture. The Vancouver Youth Choir, the flagship ensemble, consists of 70 singers ages 14-24.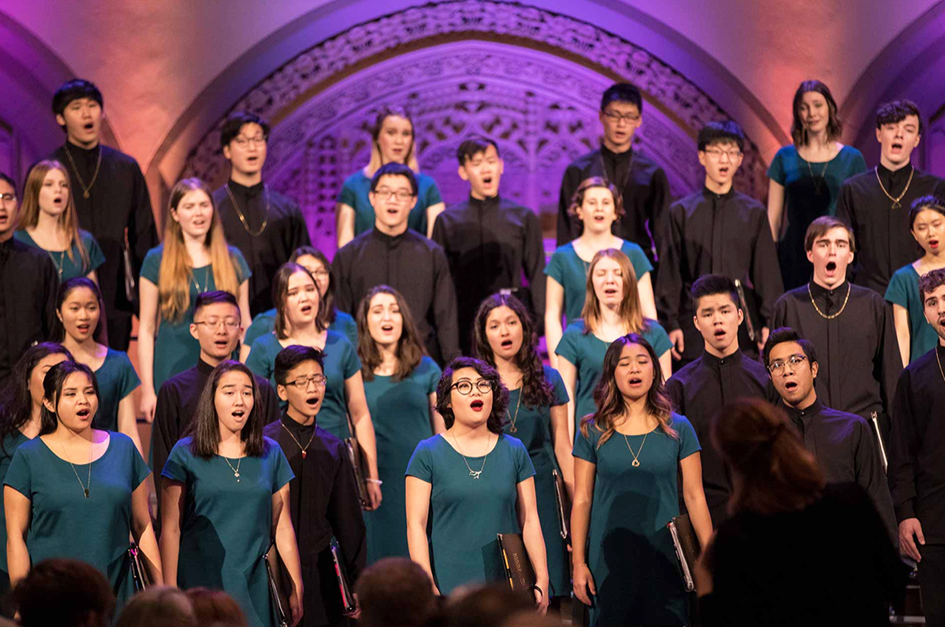 Fayha National Choir, Lebanon
Fayha National Choir of Lebanon, conducted by Maestro Barkev Taslakian, was established in 2003 in the city of Tripoli. Today the organisation has choirs in two other Lebanese cities: Beirut and Chouf. Fayha National Choir of Lebanon is recognized internationally as a standard-bearer for Arabic acapella singing. The choir's repertoire is primarily Arab songs reflecting different aspects of musical traditions in the region.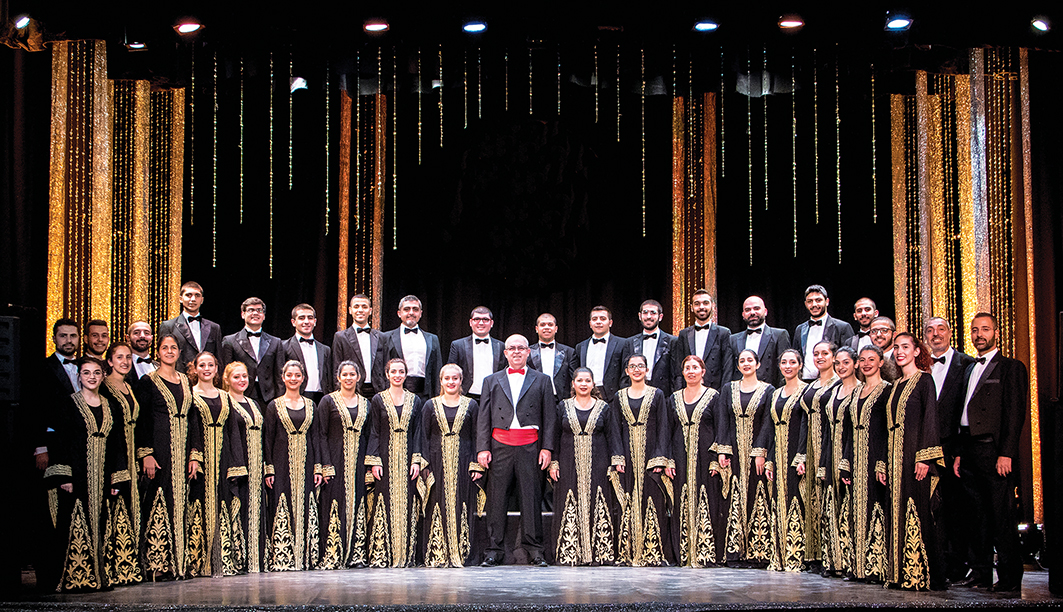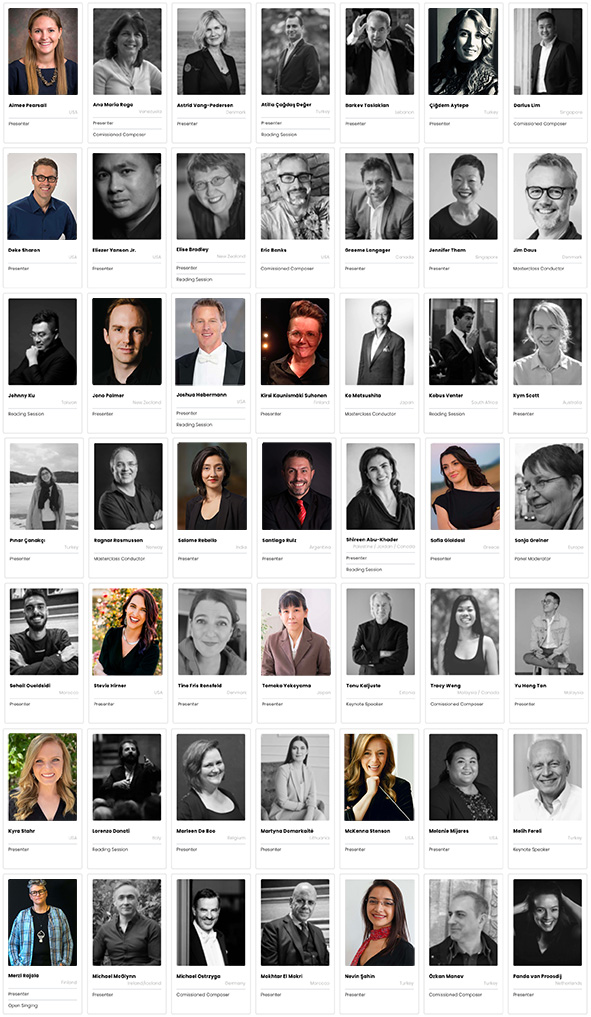 We are pleased to highlight some of the WSCM 2023 speakers who will give presentations on a wide range of topics:

Aimee Pearsall (USA), Çiğdem Aytepe (Türkiye), Deke Sharon (USA), Jono Palmer (New Zealand), Joshua Habermann (USA), Kirsi Kaunismäki Suhonen (Finland), Kyra Stahr (USA), McKenna Stenson (USA), Melanie Mijares (USA), Merzi Rajala (Finland), Nevin Şahin (Türkiye), Saeko Hasegawa (Japan) Salome Rebello (India), Santiago Ruiz (Argentina), Sofia Gioldasi (Greece), Stevie Hirner (USA), Tomoko Yokoyama (Japan) and more.
As well, guest artists and keynote speakers will provide information and inspiration on a wide range of topics, each more interesting than the other. The invited choirs will be joined by Extended Program choral ensembles from all over the world.
The Swingles, UK
A world-renowned vocal group, winner of five Grammys, and recipient of many global and prestigious awards, The Swingles will be taking the stage as guest artists in WSCM Istanbul 2023!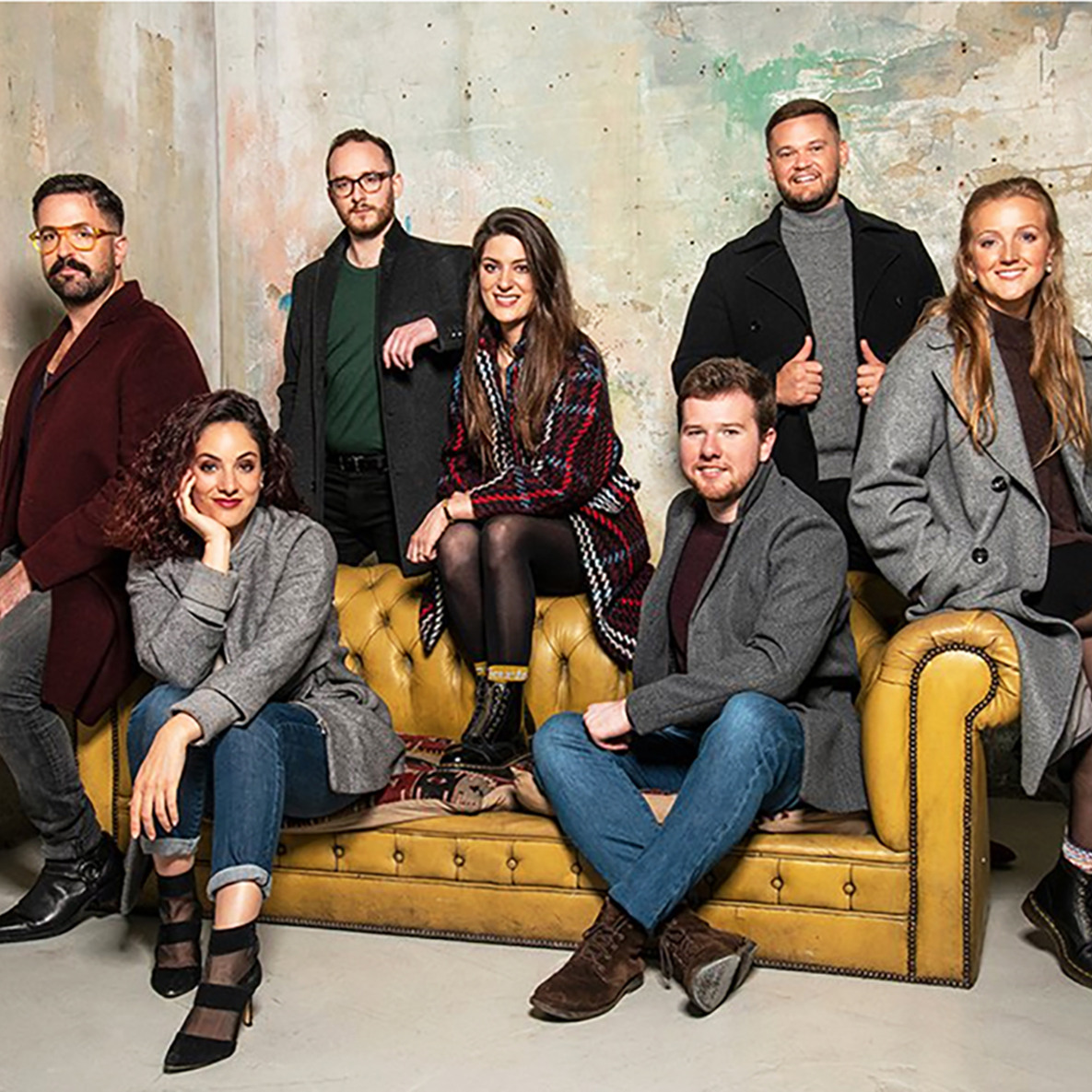 We look forward to meeting you in April and enjoying choral music together for a full week.
Visit the WSCM Istanbul 2023 website, Facebook, Instagram, and Youtube.
Watch the official video of WSCM 2023 and share it!