The European Choral Association welcomes to two new members from Bulgaria and Spain
The European Choral Association is delighted to welcome two new members: the Bulgarian Choral Union from Bulgaria and the Federació de Coros de la Comunitat Valenciana FECOCOVA) from Spain.
The Bulgarian Choral Union have been developing and popularizing Bulgarian choral art since 1926. Its mission is to preserve choral traditions in Bulgaria as well as raising the Bulgarian choral qualifications through workshops and courses. We are happy to welcome Bulgarian Choral Union as our first member in Bulgaria.
The Federació de Coros de la Comunitat Valenciana (FECOCOVA) was created in 1998 and currently brings together 215 choirs throughout the territory of the Spanish autonomous region Comunidad Valenciana. They are associated 200 mixed choirs, the rest being children's choirs, youth or equal voices.
Check out the list of members here and discover how to join the European Choral Association here!
60th anniversary celebration at the opening concert of the Bonner Schumannfest
On June 1st, the European Choral Association celebrated its 60th anniversary and the 50th anniversary of the European Music Council at the opening concert of Bonner Schumannfest in the Kreuzberg Church, Bonn.
The concert featured the Nederlands Studenten Kamerkoor under the direction of Béni Csillag and the Venezuelan singer Yma América accompanied by Julio Almeida with the guitar.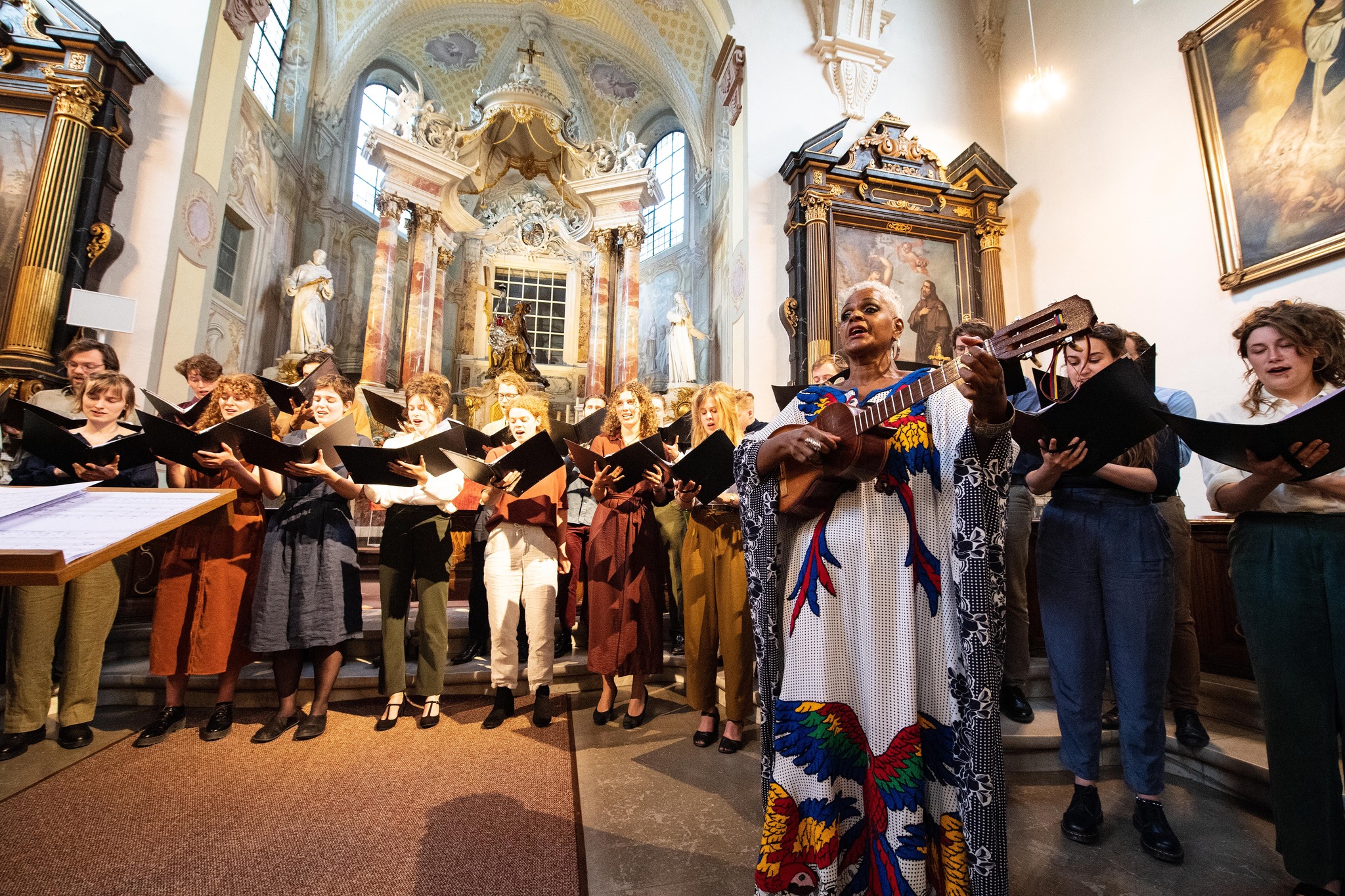 Europa Cantat Junior 2023 will kick off on July 5 in Ghent, Belgium
Cooperation event of the European Choral Association
From 5 to 13 July 2023, hundreds of young singers from all over the continent will gather in Ghent, Belgium. They come here to sing together and to enjoy fine ateliers, beautiful concerts and special moments of friendship in a great international atmosphere.
GOOD TO KNOW
The festival is fully booked: more than 1200 singers from 55 choirs and 15 countries have registered!
Two extra ateliers added! Great news! Thanks to your great enthusiasm and the registrations of 55 choirs, we added two top atelier leaders to the program. Welcome Ken Wakia and Jan Schumacher!
Within walking distance: all activities take place in Ghent's historic city centre. So you can discover everything on foot. Ghent is a city where people enjoy life and music!
MEET THE CHOIRS
Get to know the participating choirs from Spain, France, Italy, Belgium, Germany, Denmark, Portugal, Poland, the Netherlands, Lithuania, Estonia, Israel, Canada ... see all choirs here