The Asia Pacific Youth Choir session was held on from 16 to 23 July, 2023, in Penang Island, Malaysia, under the direction of Tracy Wong and Chi Hoe Mak. 31 young talented singers from China (2), Hong Kong SAR (1), Indonesia (11), Japan (3), Malaysia (9), The Philippines (1), Thailand (1), and Taiwan (3) joined together to sing, accompanying by a percussionist (former singer of APYC) from Singapore. The five-day rehearsal session was hosted by the Wawasan Open University.
APYC gave one concert at the Majestic Theatre, an historic theater building in George Town, Penang, and at The Blue Mansion, an heritage building also located in George Town. APYC was the first choir to ever perform at The Blue Mansion. For the first time in APYC's history, they also gave an outreach program in five schools. After learning music from the conductors, the singers would then teach it to the children.
A big thank you to the George Town Festival, the Young Choral Academy for their support and collaboration in making this event possible, and our deepest gratitude to the two conductors of the session 2023, Tracy Wong and Chi Hoe Mak, as well as to all the volunteers.
Listen to Jauh/Dekat (Far/Near) by Tracy Wong, cond. Tracy Wong, live recording, on 22 July 2023, at The Blue Mansion in Penang, Malaysia
Listen to Bersatu Senada (Together With One Voice) by Tracy Wong, cond. Tracy Wong, live recording, on 22 July 2023, at The Blue Mansion in Penang, Malaysia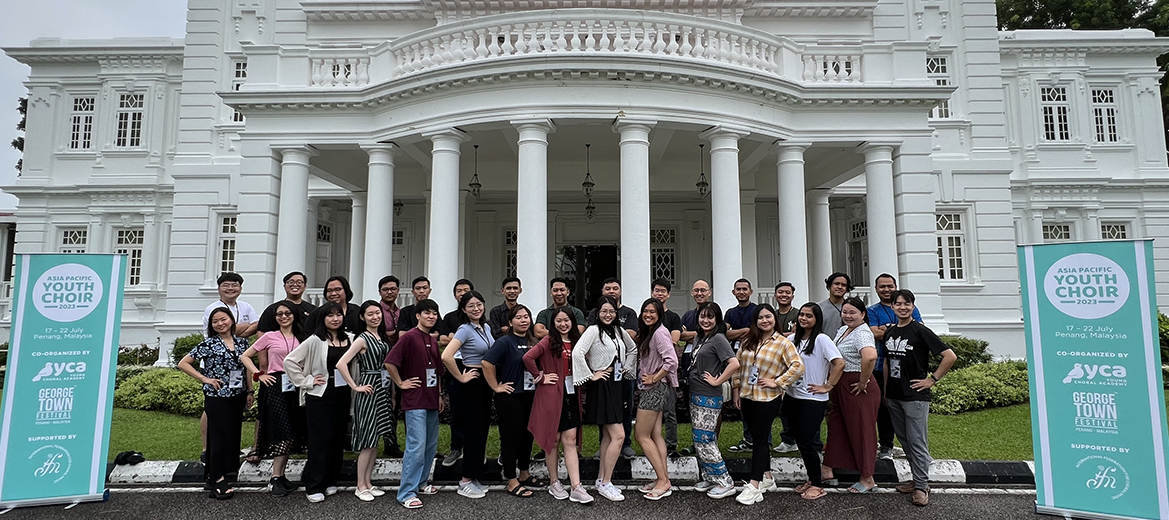 APYC at the Wawasan Open University © Young Choral Academy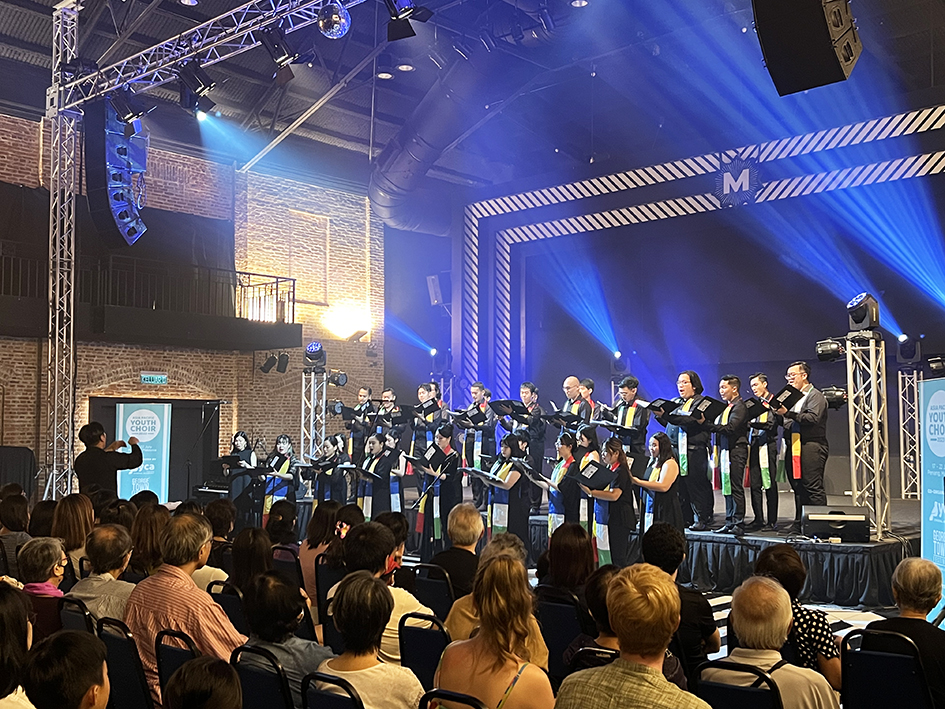 APYC at the Majestic Theatre, cond. Chi Hoe Mak © Young Choral Academy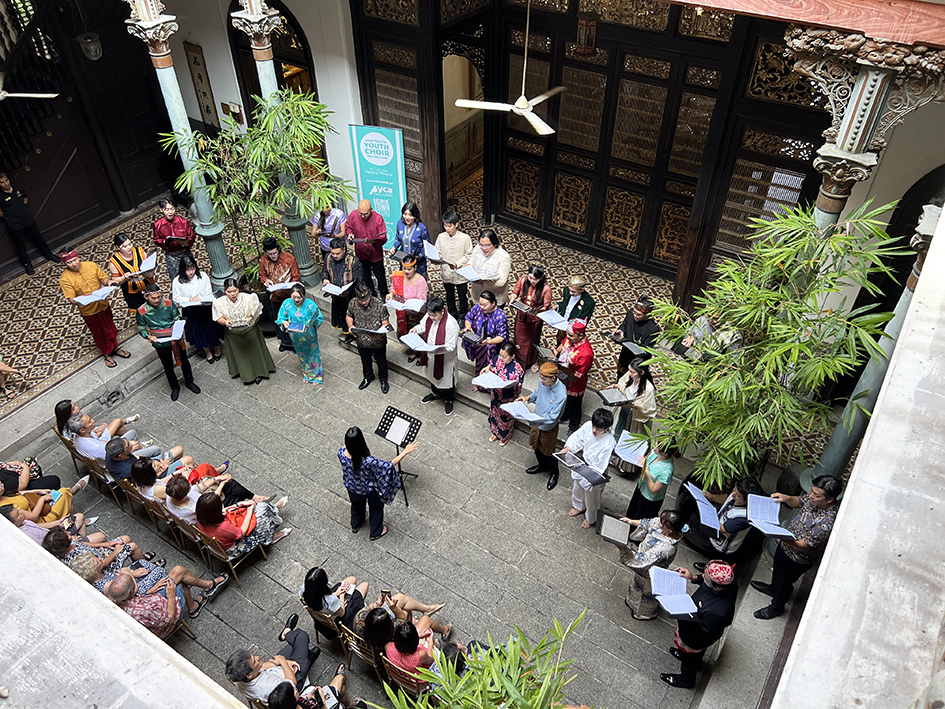 APYC at The Blue Mansion, cond. Tracy Wong © Young Choral Academy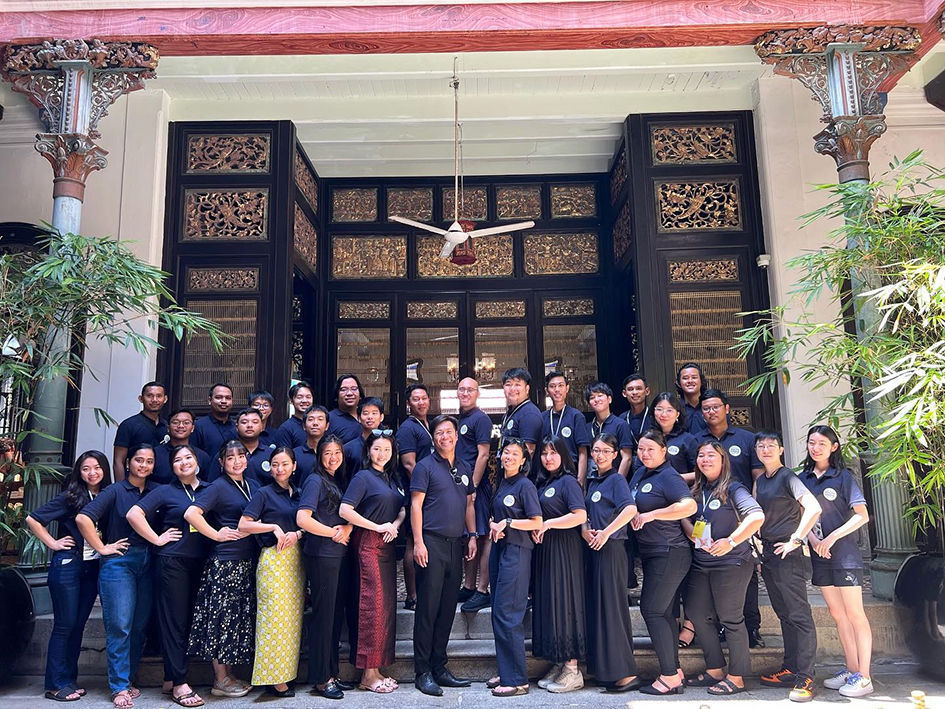 APYC at The Blue Mansion © Young Choral Academy